JanTink!!!
1. Please explain a little about your shop and what items you sell and what inspired you in your product and shop design?
I started my shop as a way to deal with the large amounts of cards I create as samples for my other business, which is as a Stampin' Up! demonstrator. I love to make cards, but I'm not very good at sending them to other people, at least in the amounts that I make them, so I have a lot of cards! I decided the best way to deal with this was to sell them on Etsy, and now I have gotten to the point where I am now making cards just for that purpose. I am a perfectionist, so I only sell my very best work, and I am very picky about the details of my products and making sure they arrive at the customer's house in perfect condition.

My shop design was done digitally in My Digital Studio, which is digital scrapbooking software that I bought from Stampin' Up! I designed the banner as well as my shop blog banner and Facebook banner this way. I went for a vintage look, harking back to the days when everyone corresponded by mail and bundles of letters or cards would be tied up with ribbons and stored for someone to look through whenever they wanted to experience the good memories that went with them.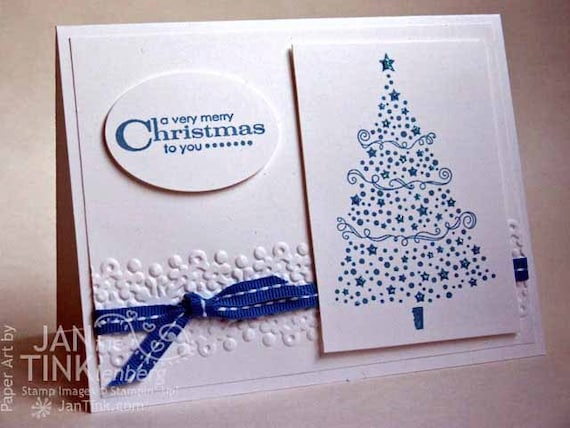 2. Have you had a positive sellers experience on Etsy?
I've had a very positive experience on Etsy. I like how supportive Etsy is and how much they try to help you make the most of your business. I love how there is a community here, and the ability to join teams to help boost each others' businesses. I belong to a number of teams, but I have to say that Team Serenity has been the best one I've belonged to in terms of the amount of team work and the great leadership!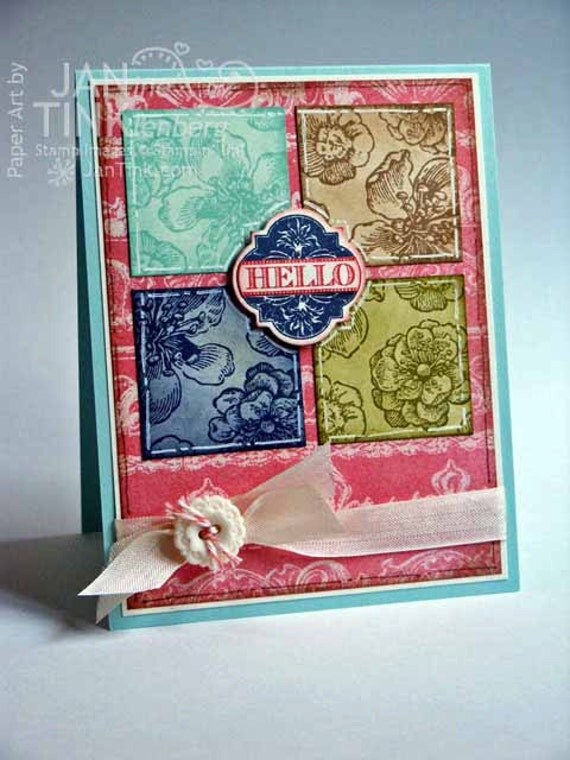 3. What are your goals for your business short & long term?
My short-term goal is to reduce my inventory of cards. Long-term, I'd like to get to the point where I make enough between my two business to buy all my toys for my hobby of stamping as well as have the leisure to do nothing but make cards and other things to sell.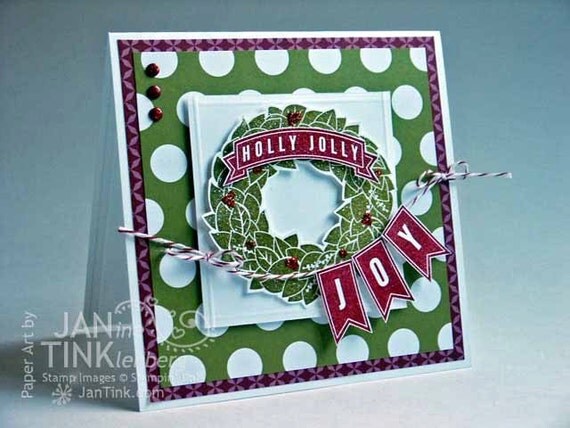 4. What kind of space do you create in?
I create my cards sitting at my grandmother's chrome dinette table, which I first inherited from a sibling when I got my first apartment, and it has moved with me ever since. It used to be the table we ate dinner at, but now it's where I create papercrafts in a room in the basement where I have all my stamps, punches, dies, paper, ink pads, etc. People can be quite overwhelmed when they walk in this room when they see all my "toys"!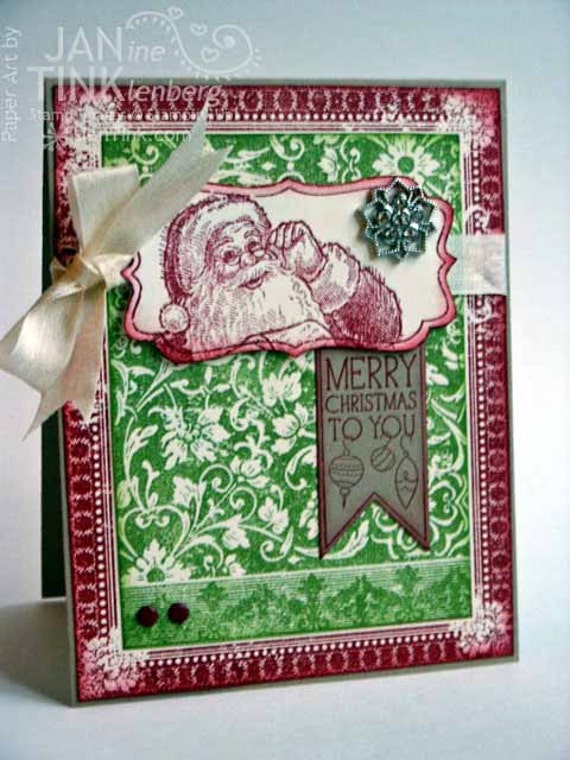 5. Where are you located?
I am located in Redford, Michigan, a small suburb outside of Detroit.
6. Do you ship internationally?
I do ship internationally.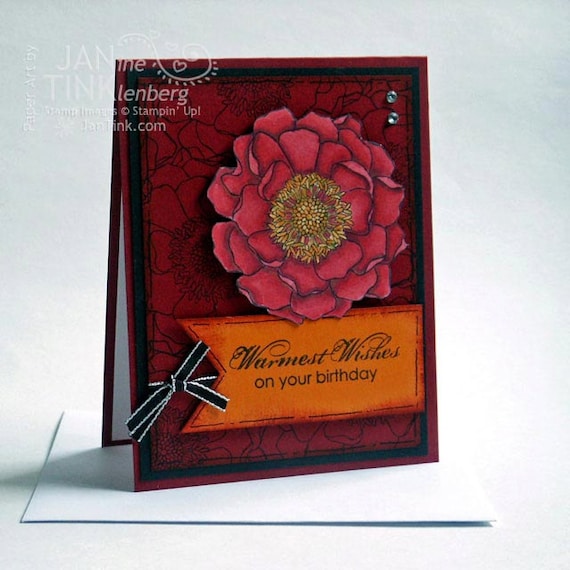 7. How did you come up with your shop name?
My shop name "JanTink" is the name I selected for my first user name on AOL in 1996. It is a shorted form of my name, and when I started being a stamping demonstrator and had my own blog, it really became my name. My real first name is Janine, and people started calling me Jan because they knew me as Jan Tink, and I've grown used to it. In fact, if you google "Jan Tink" or "JanTink" you'll find almost every hit refers to me. It seemed natural to go with that when I created my Etsy shop.
8. Please name one of your favorite fellow Team Serenity Shops?
One of my favorite Team Serenity shops is The Owl Shoppe. I love handmade felt items, and hers are super cute!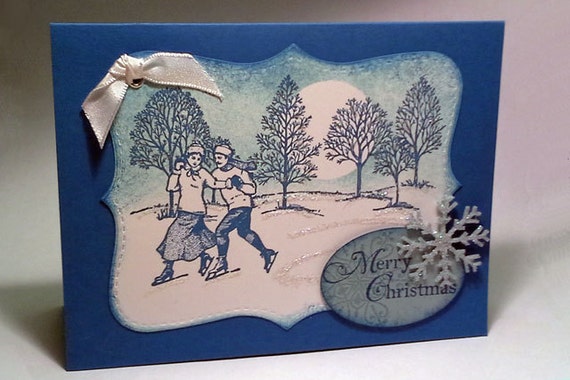 9. Please list all your social media sites below: