I am happy to announce our April shop of the Month!!
Her shop features a beautiful variety of necklaces & earrings.
What inspired you in your product & shop design?
Anna
:
I am a Nature lover, amateur photographer, tireless hiker and skier. The timeless beauty of Nature inspires my original OOAK jewelry designs. I am also in love with natural materials, particularly semiprecious stones, with their warmth, "individuality" and energy.
Have you had a positive sellers experience on Etsy?
Anna:
My greatest pleasure from selling on Etsy is a positive feedback I am getting from my customers. When a woman tells me that she loved her new jewelry and will enjoy wearing it, it makes my day. And of course greatest compliments a seller can get are the returning customers.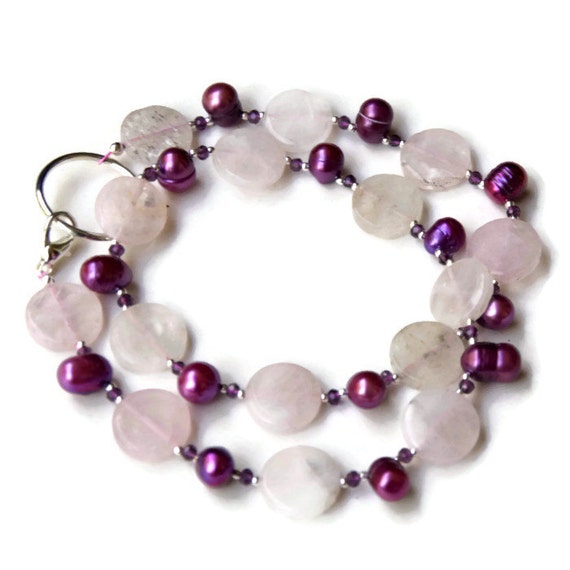 What are your goals for your business short and long term?
Anna:
Making jewelry is my favorite pastime, and I am constantly coming up with new design ideas that I am just itching to implement. This means that I need to sell more jewelry, so I can have more space and buy more materials to make more new necklaces. I keep learning new things about selling on Etsy, and I hope to keep to improving my shop to increase sales. This is my both short- and long term goal.
What kind of space do you create in?
Anna:
I commandeered our family room. It has big table, convenient shelves, and a big closet. However, normally my beads, tools, and boxes with finished products are all over the place, so I have to be VERY strict. No kids allowed, adults by invitation only ;-
)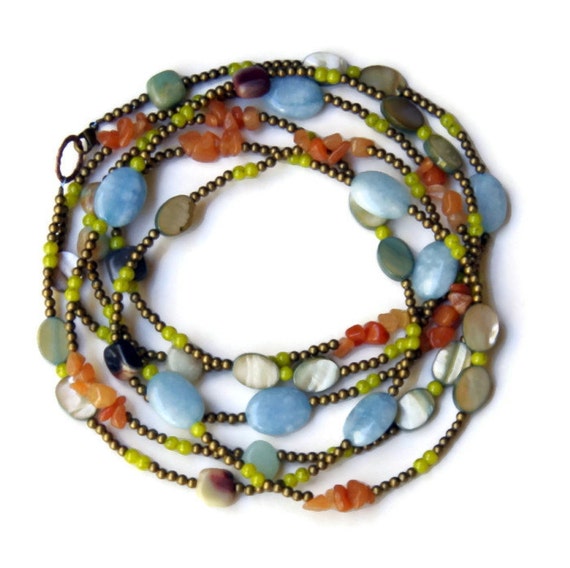 Where are you located?
Anna: Palo Alta, Ca
Do you ship internationally?
Anna:
Yes, of course. Overseas customers actually make up at least a third of my sales. I am getting an extra thrill from shipping to such faraway places as Australia, Malaysia, or Trinidad.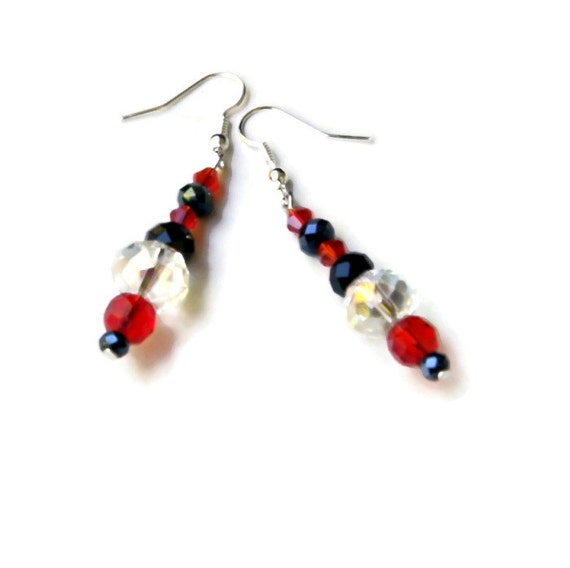 Please explain a little about your shop and what items you sell?
Anna:
I am making one-of-a-kind jewelry – necklaces, earrings, and bracelets. I do not repeat any of my designs, so every woman who buys from me can be sure that she is wearing a unique piece of jewelry, like nobody else has. I am also making jewelry to order, which is also fun thing to do.
Although my jewelry is OOAK, handmade, and totally original, and although I am using semiprecious stones and high quality stringing materials, I really want my creations to be affordable for most women. To keep the price down, I decided not to use precious metals for clasps, ear wires, and links. However, the buyers with special needs (for example, the allergy to nickel) can order silver or gold-filled details.
Please name one of your favorite fellow team member shops?
Anna:
I like many shops on the team. Here is one of my favorites:
Her items are lovely, and her "slasher" scarves are totally original.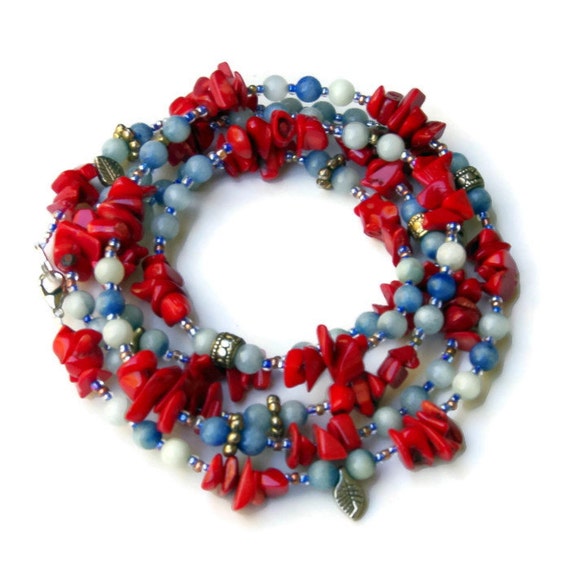 Social Media sites you can contact Anna at: