This weeks winner picked by Jennifer is Rebekah from pixiestrinkets
This weeks Inspiration piece is from Rebekah's s shop pixiestrinkets
♥♥♥♥♥♥♥♥♥♥♥♥♥♥♥♥♥♥♥♥♥♥♥♥♥♥♥♥♥♥♥♥♥♥♥♥♥♥♥♥♥♥♥♥♥♥♥♥♥♥♥♥♥♥♥♥♥♥♥♥♥♥♥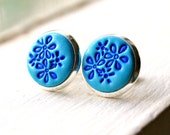 ♥♥♥♥♥♥♥♥♥♥♥♥♥♥♥♥♥♥♥♥♥♥♥♥♥♥♥♥♥♥♥♥♥♥♥♥♥♥♥♥♥♥♥♥♥♥♥♥♥♥♥♥♥♥♥♥♥♥♥♥♥♥♥
Each week the shop that is being featured will pick their favorite treasury and I will than decide a item that will be featured next from the winner.
~ Treasuries MUST BE TAGGED : Team Serenity and TSChallenge8
~ Inspiration item must be in one of the top 8 spaces
~ All 16 spots must be filled with the above featured item, and all others from any shops here on Etsy.
~ Post your treasury in this thread!!!!! Only the treasuries submitted in this thread will be considered in judging.
~ You can post in other teams that you belong to for exposure.
~ Make as many treasuries as you would like to enter into the challenge.
~ Submission deadline will be Sunday, Sept 16.
~ The Winner will be announced Monday, Sept 17.
♥♥♥♥♥♥♥♥♥♥♥♥♥♥♥♥♥♥♥♥♥♥♥♥♥♥♥♥♥♥♥♥♥♥♥♥♥♥♥♥♥♥♥♥♥♥♥♥♥♥♥♥♥♥♥♥♥♥♥♥♥♥♥
What do you get?
♥ A chance to have the winning treasury for the following week,
♥ All winners are chosen by the featured shop of the week.
♥YOU also get extra exposure on Pinterest, As I pin as I can threw the week.
From shops that participate in the thread.
♥All treasuries entered will be pinned
♥ AND a spot on our team captains blog located here :
Let the challenge begin, and have FUN!!!
...........✿( ¯`v´¯)
..........✿...`•.¸.•´
✿...Lornajane✿...